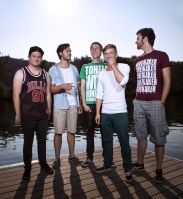 Glaciersbay. Founded in 2011, these five lads from the Ruhrarea in Germany neither claim to bring back the old days of Hardcore, nor do they try do be the most badass shark in the fishtank.
Desolate but full of aspiration they serve you their melodic blend of modern Hardcore.
And they invite you to come around and sing along!